Finally got my copies.
Have to go throught customs and so on..Pay taxes and everything,DAMNIT!
Basically...there's nothing in Regular edition at all.
I blame the special price for limited edition that cause it.


Most important, NEVER CLAIM IT AS YOUR OWN SCANS!
Repost as you wish.
Credit and comment if
Use and take.

REGULAR EDITION
LARGER VER.



LIMITED EDITION
LARGER VER.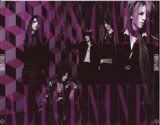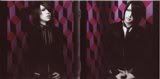 TRADING CARD


LARGER VER.
I got

SHOU

one.


SAGA's

credit to
razorxroses</lj>


HIROTO

's one, credit to
ahh_kimochi</lj>




Mine also come with a poster


Also, since I got Shou,
I want to collect all, anyone who wants to sell it me.
Please, the price don't be so ridiculous,
I want
TORA BADLY!
SAGA
HIROTO
NAO
Please go to this page if you want to sell to me, we'll talk bout the price

HERE.



I'll be posting vob and avi dvdrip later.
And some ringtones in my comm.